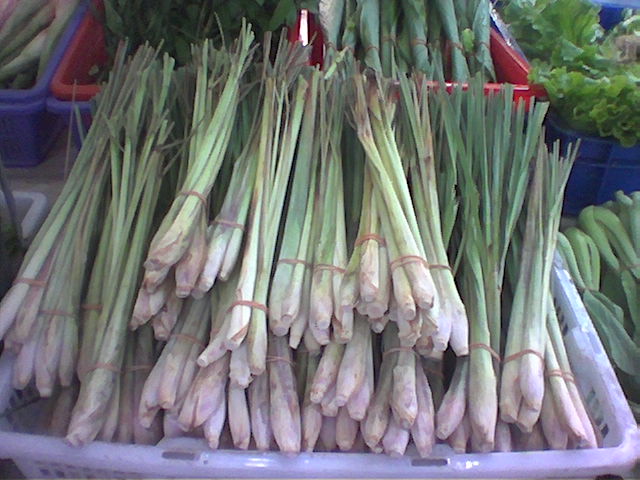 We ask Lemongrass to refresh
Cymbopogon citratus, commonly known as lemon grass or oil grass, is a tropical plant from South Asia and Southeast Asia.
Cymbopogon citratus is often sold in stem form. While it can be grown in warmer temperate regions, such as the UK, it is not hardy to frost.
Lemon grass Cymbopogon citratus
This long, perennial grass grows in dense tufts of up to more than 6 feet tall. When growing in the wild, it may produce flowers, something it rarely does in cultivation. It is also known as fever grass. Due to its pleasant, lemony aroma, it is widely used in cooking.
WHERE IT CAN BE FOUND:
Caribbean, Southern India, Sri Lanka, Central America, tropical South America, Florida
PROPERTIES AND USE:
Antifungal, anti-inflammatory, antibacterial, febrifuge, expectorant, digestive, insecticidal, and is used to treat stomach cramps, backache, headache, sore throat, colitis, indigestion, gastrointestinal conditions, rheumatism, sore muscles, laryngitis, menstrual pain, nausea
TRADITIONAL PREPARATION:
For all conditions, cut off the root end of a lemongrass stalk, and remove any dry outer leaves. Gently bruise the root by lightly
pounding it. Place in 1 cup boiling water, adding a cinnamon stick, a couple of cloves, and a squeeze of lime, if desired. For ringworm, mix 4 drops lemongrass essential oil with 10 drops jojoba oil. Apply directly to the affected area. For sore throat or laryngitis, boil a few leaves in 1 gallon water. Remove from heat. Place a towel over the head, and inhale deeply. For sore muscles, apply the juice of the root and leaves directly to the affected area. You may also add a few drops lemon grass essential oil to lotion or massage oil. As an insecticide, place a few drops lemongrass essential oil in a spray bottle containing water. Spray throughout your house.